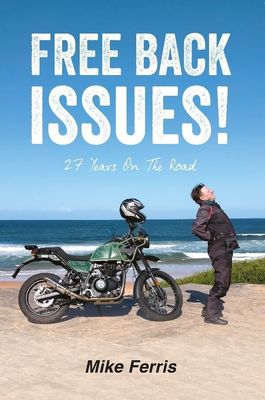 Free Back Issues!
$30.00
High quality full-gloss, 320 pages. 70 hi-res photos, 50+ stories and anecdotes from more than a quarter of a century on the road.
Read about the time a group of 16 rode through a fully-fledged war between India and Pakistan in Kashmir, with shells landing all around. Or the time we were incarcerated in Bolivia during a civil uprising which successfully brought down the government. And the time 20 of us were marched off to the police station in Bhutan to apologise to the Superintendent. Meet some of the colourful and wonderful characters who have contributed to the rich tapestry of our globe-trotting adventures over nearly three decades.
Incidents and accidents? Yes, there's been a few of those. But also much hilarity and laughter, with bonhomie and feel-good human stories which will bring you a smile.
SKU: FBI-MF